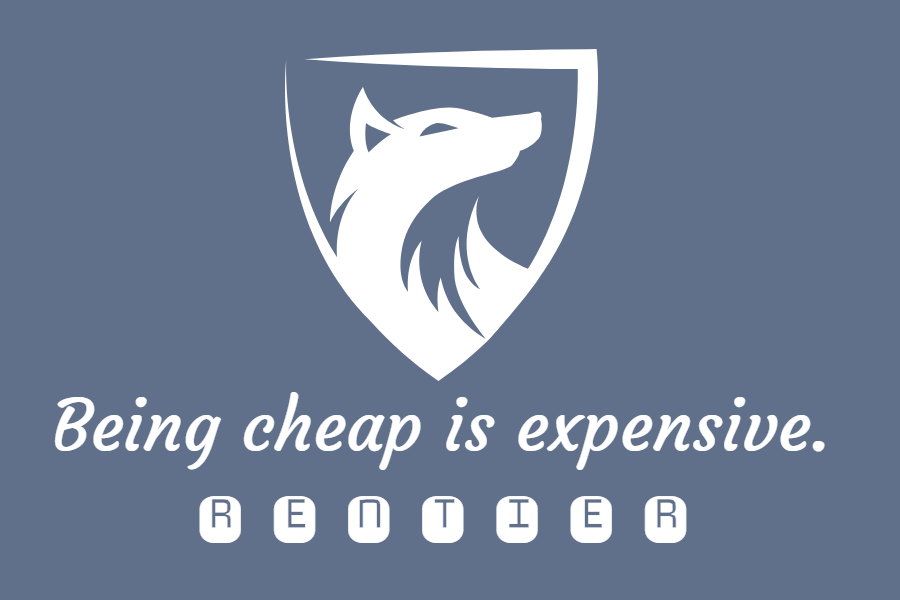 Credit Card Price Protection
Discover will refund the difference up to $500 on eligible items if you find a lower price at any store within 90 days of purchase. It applies to eligible items at any store so long as you used your Discover card for the entire purchase. There is a reimbursement limit of $500 per item and an annual limit of $2,500 per account. In addition, coverage is limited to three of identical items, and doesn't include the cost of taxes, shipping or handling.
Step 1 – Purchase an item using a Discover card
On November 16th, I bought a birthday gift for my wife from Neiman Marcus for $358. It had to be delivered by December 3rd, so I went ahead and purchased before Black Friday.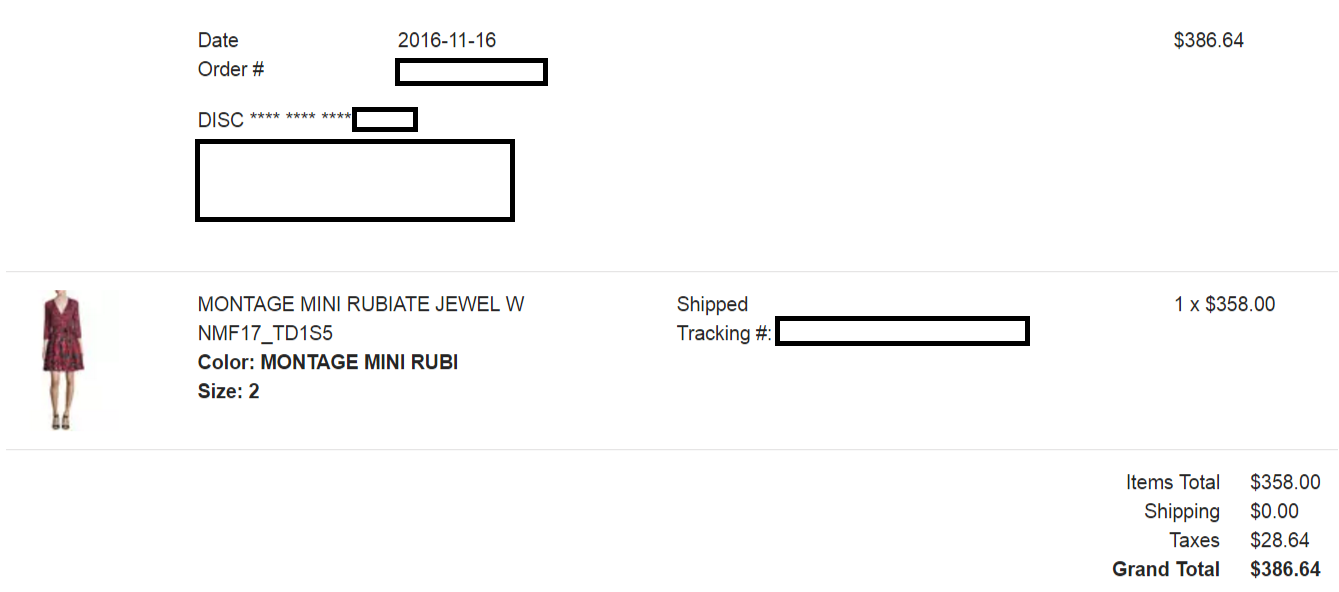 Step 2 – Find a lower price within 90 days of purchase
On December 30th, I found the same dress for $239.86 on Neiman Marcus. I took a screenshot.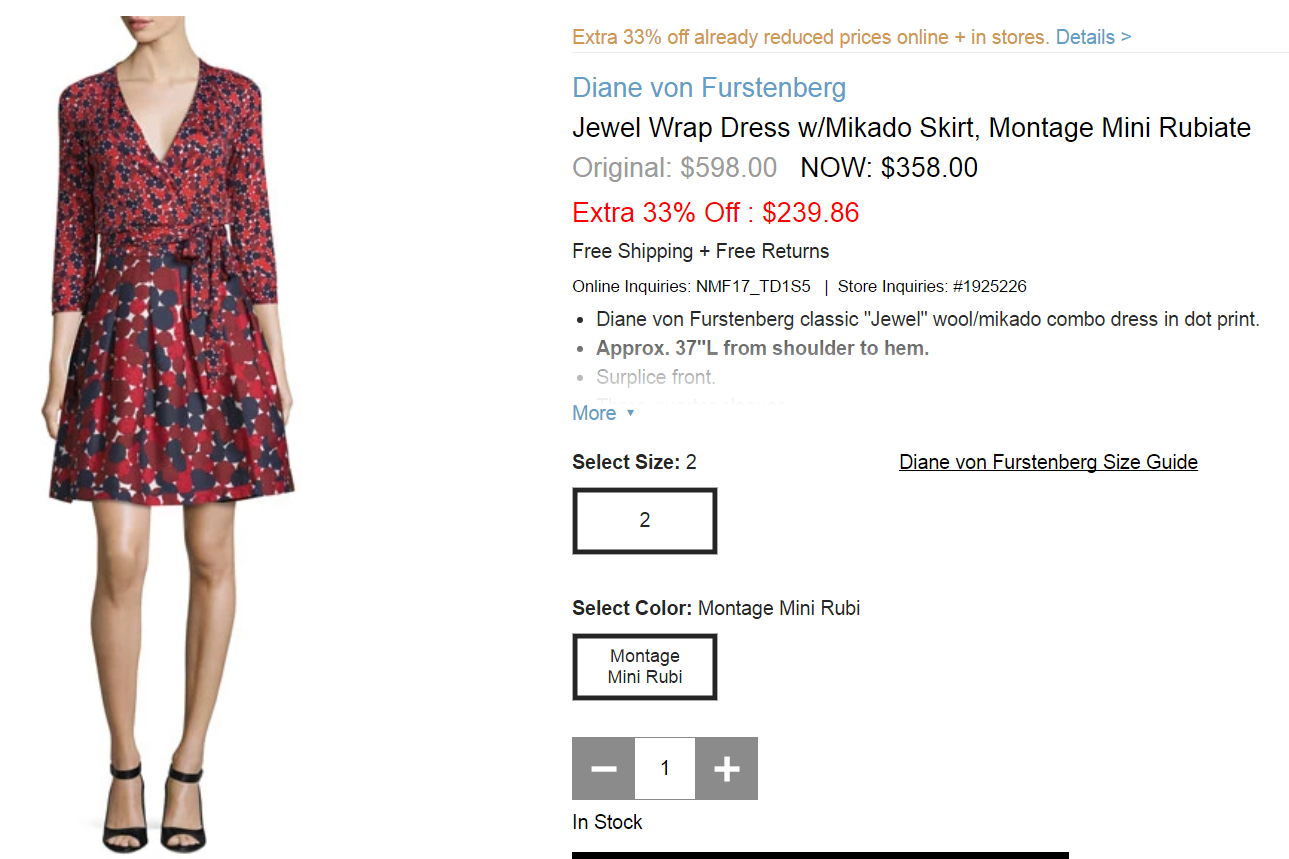 Step 3 – Call Discover to file a price protection claim
The following day, I called Discover to file a price protection claim. Price protection department was closed for the holiday. Rep told me to call back next week. She gave me a direct number of the department (1-800-638-8312). The dress was already sold out by then. I called Discover again following Tuesday. Rep asked if I have following items ready:
Copy of a dated, printed lower-price advertisement
Copy of a dated sales receipt
Discover card statement showing original purchase
I confirmed that Discover would accept a screenshot if it was online ads. She then gave me 3 filing options:
Physical Mail
Email to print out
Online submission
I asked her to send me an online submission link (who wants to submit offline?). I received the submission link shortly.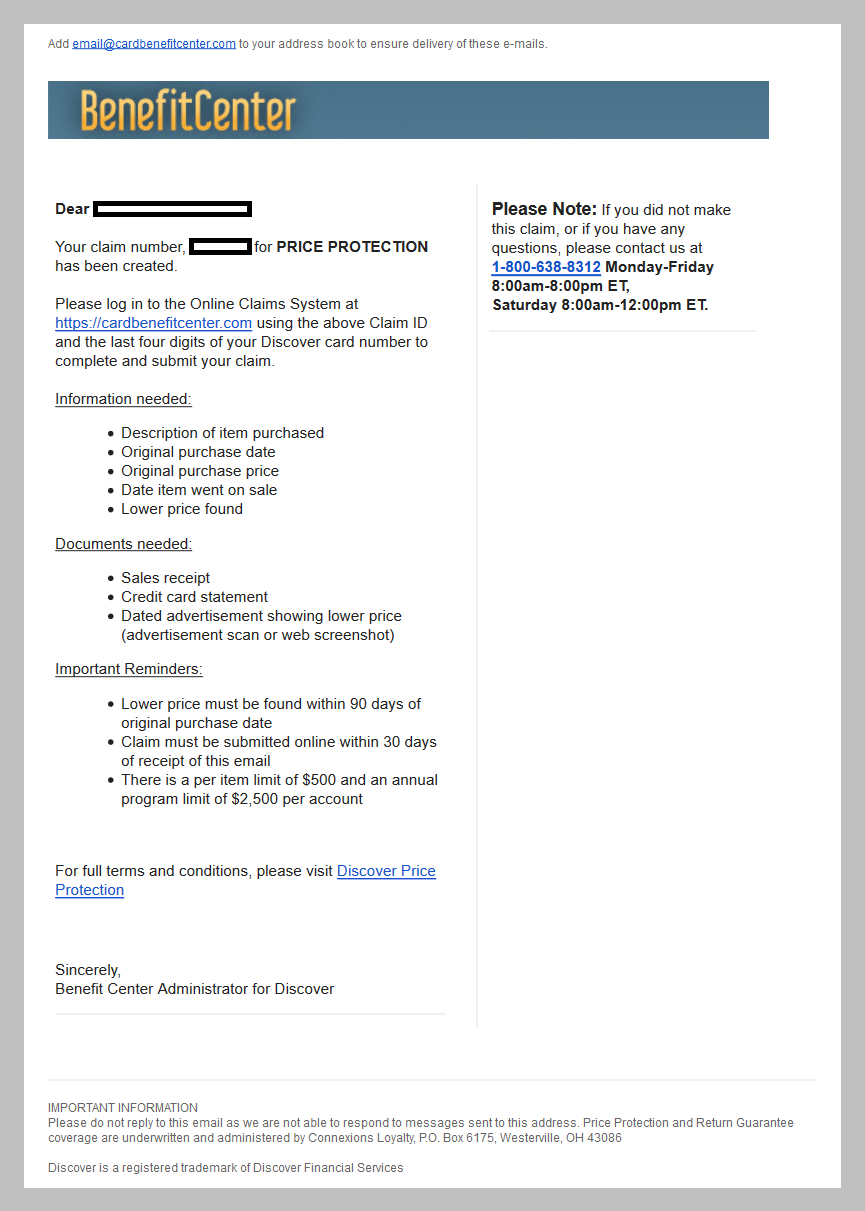 Step 4 – Submit the claim
I filed the claim online. It was straightforward.
Follow Up
1 week later, I received an email from Discover saying that my claim is missing information.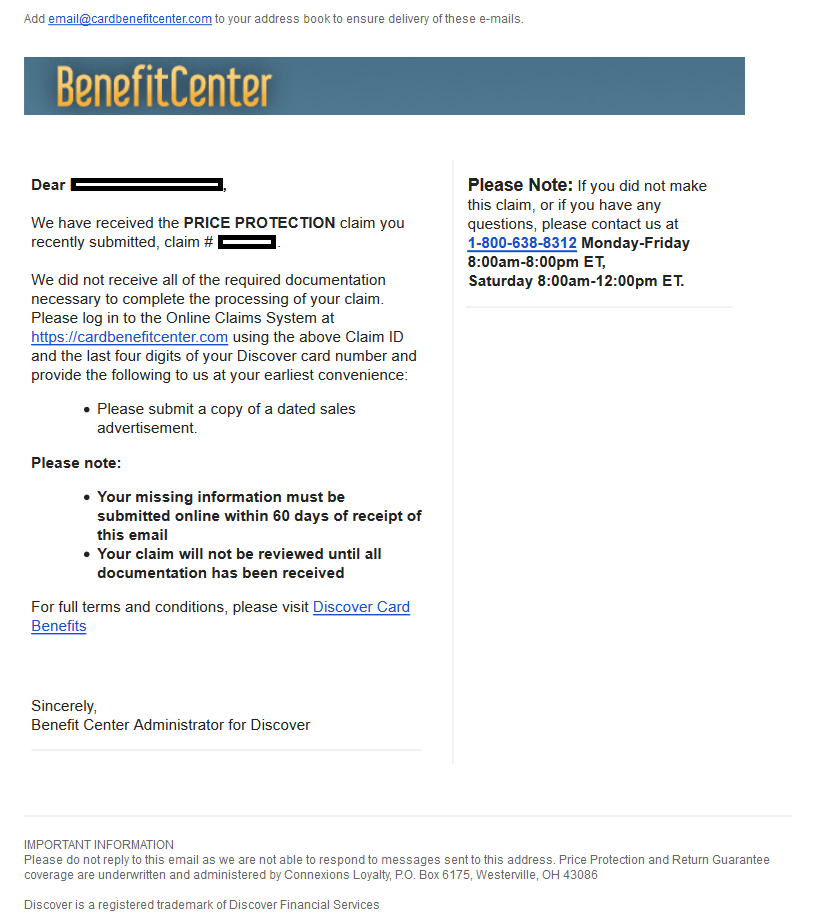 There was no date in my screenshot since it was an online clearance sale. I called Discover support. Rep told me to open a calendar app, highlight the date of the ad on the calendar, take a new screenshot with the ad and calendar, then re-submit. That was easy.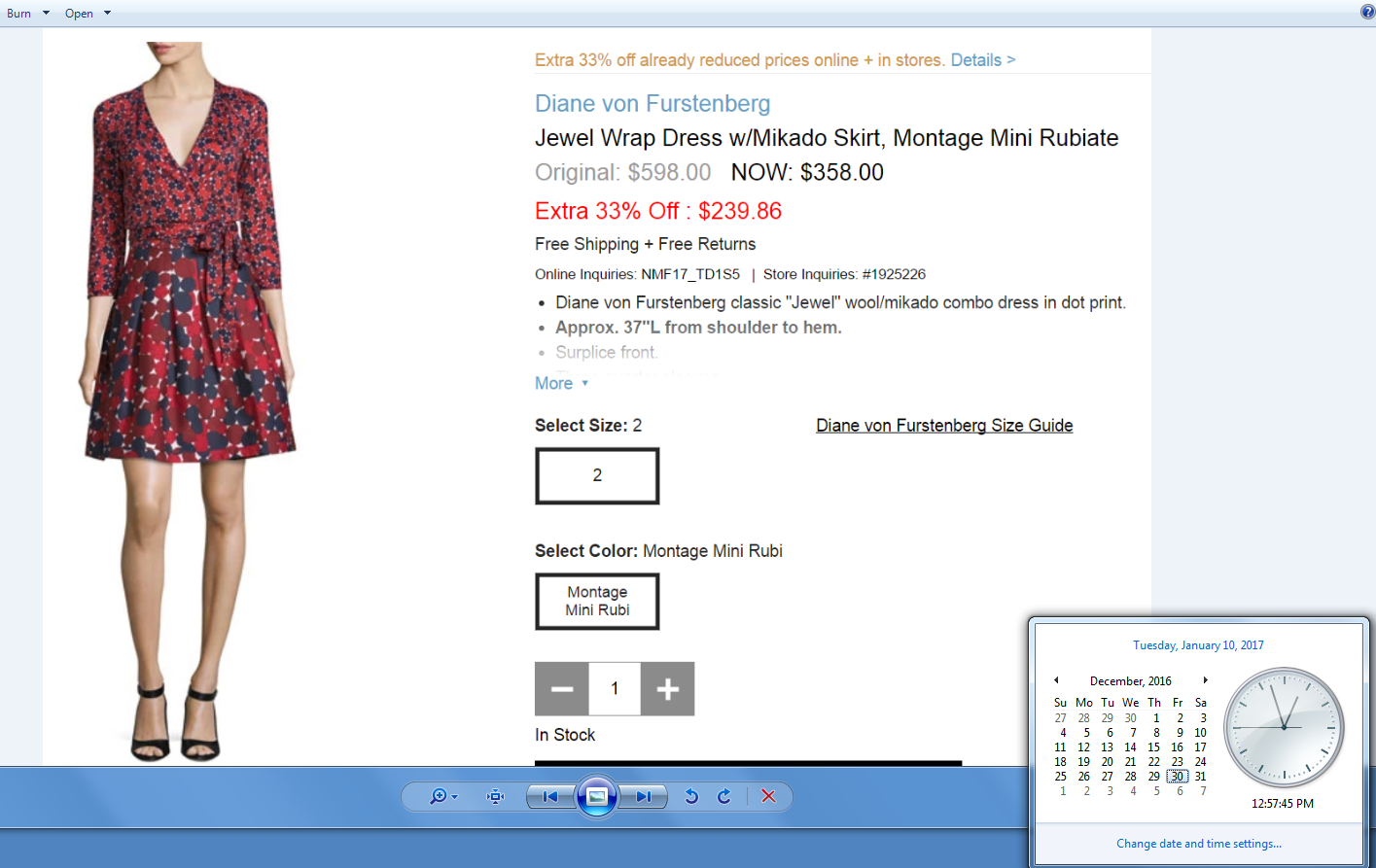 Approved
I checked my claim status after 3 days. The status was changed to Approved.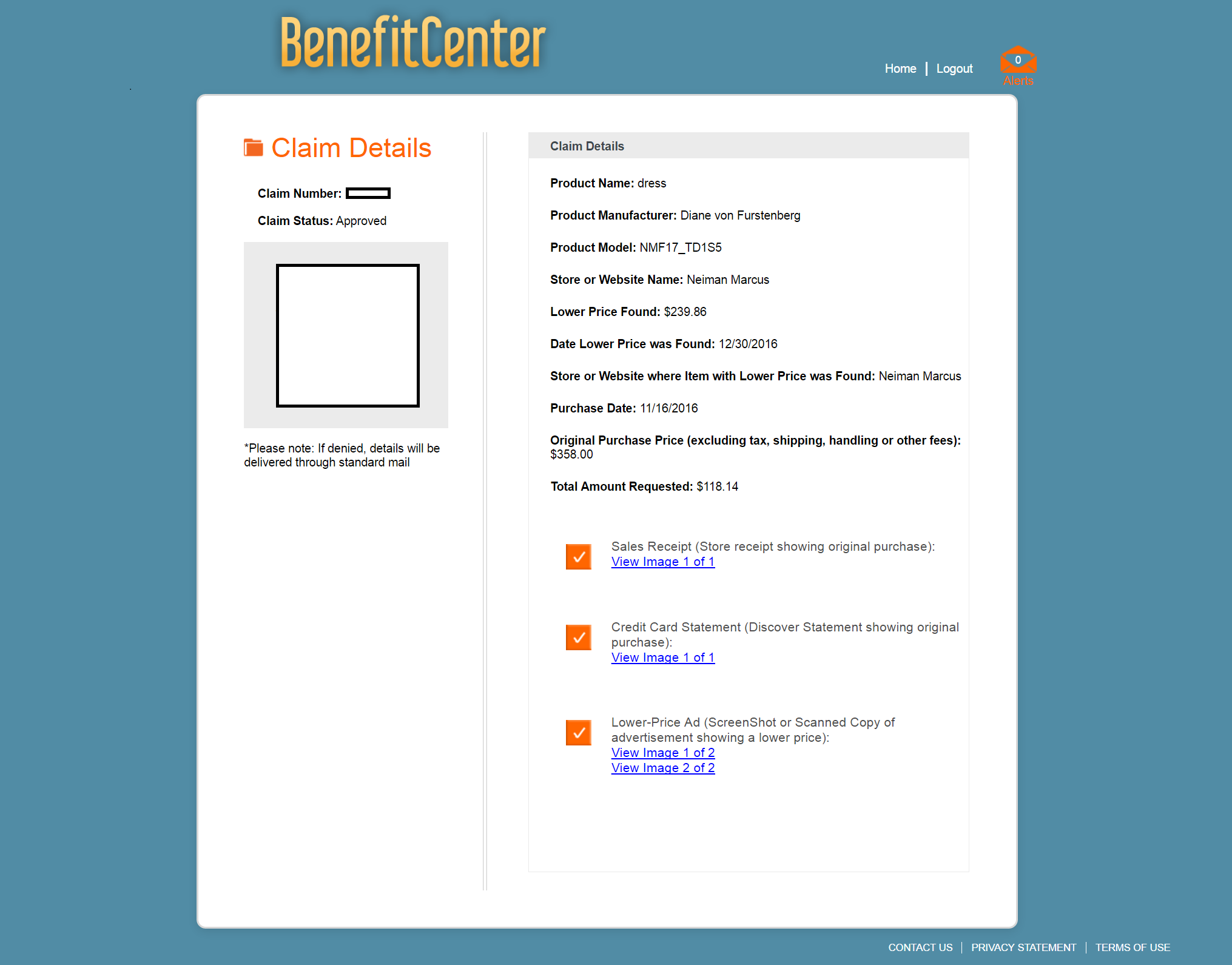 Paid
I received an email from Discover 10 days later saying that the payment was mailed via USPS.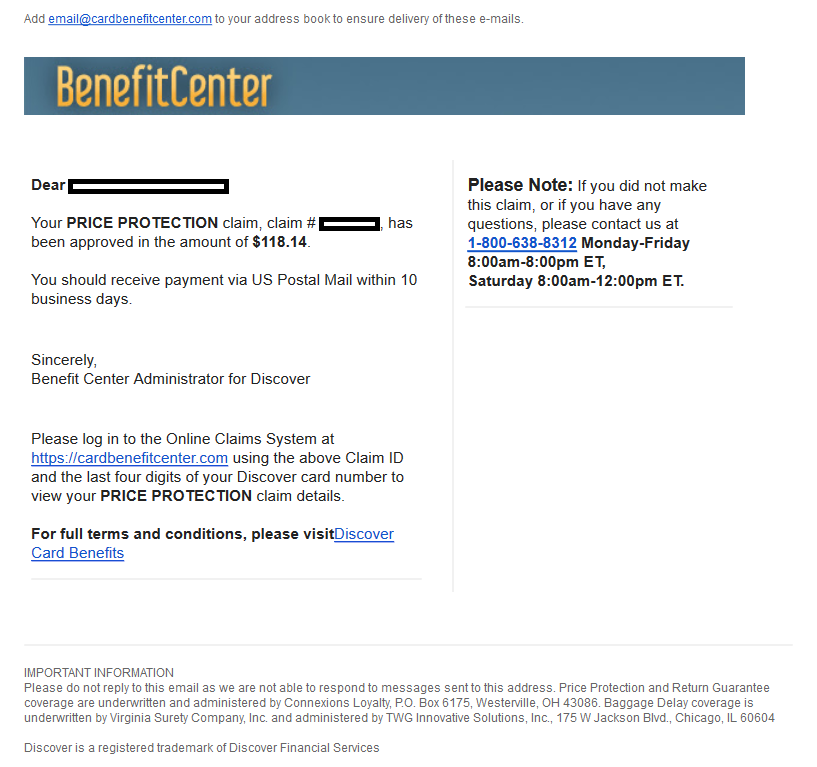 Claim Status was changed to Paid.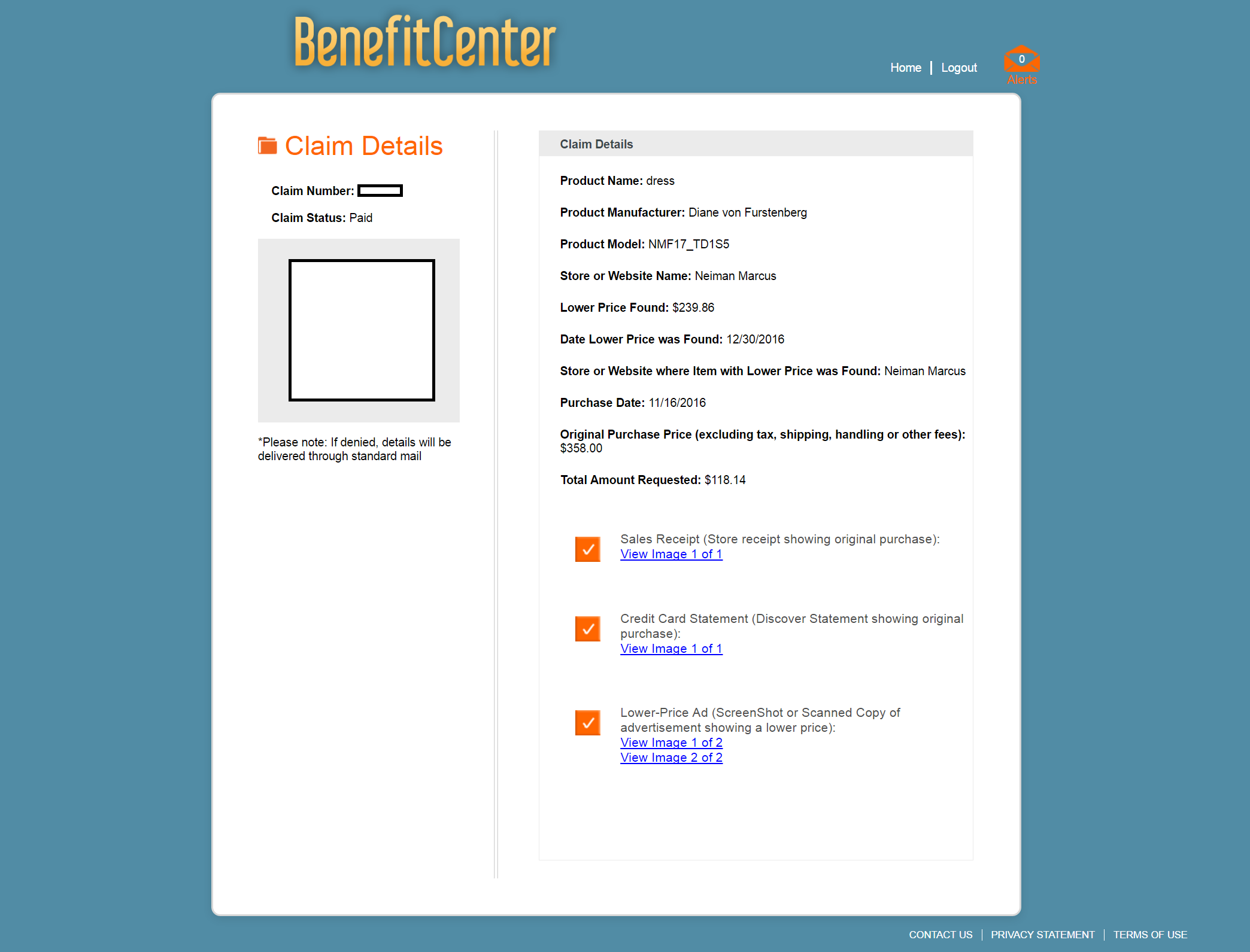 Cashed
I received a check in the mail from Discover 4 days later. The whole process took less than 1 month.