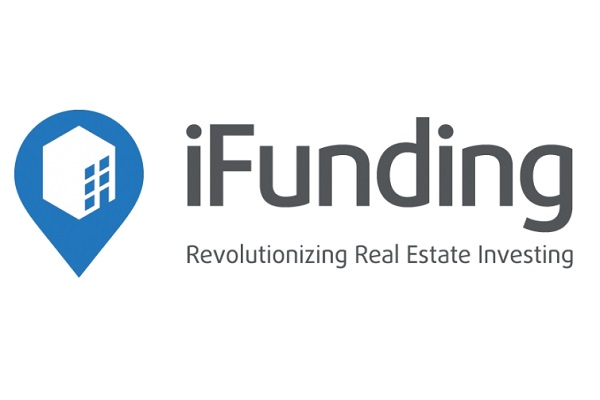 EVIVA Midtown Add-on Project Paid Off
My 1st preferred equity investment on commercial real estate project has completed.
It's 366 days from the time of capital commitment to the repayment of principal and accrued interest.
The investment has generated 19.45% IRR.
Key Events
Funding
In September 2016, iFunding announced a $600,000 preferred equity follow-on offering for EVIVA Midtown. The investment has an estimated 20% preferred return: 8% current return paid monthly & 12% accrual paid at maturity. Target maturity is June 2017 (10 month term). I made a $100,000 commitment, and it was debited from my bank account on 9/6/16. iFunding completed a $600,000 raise and closed on the transaction on 9/16/16.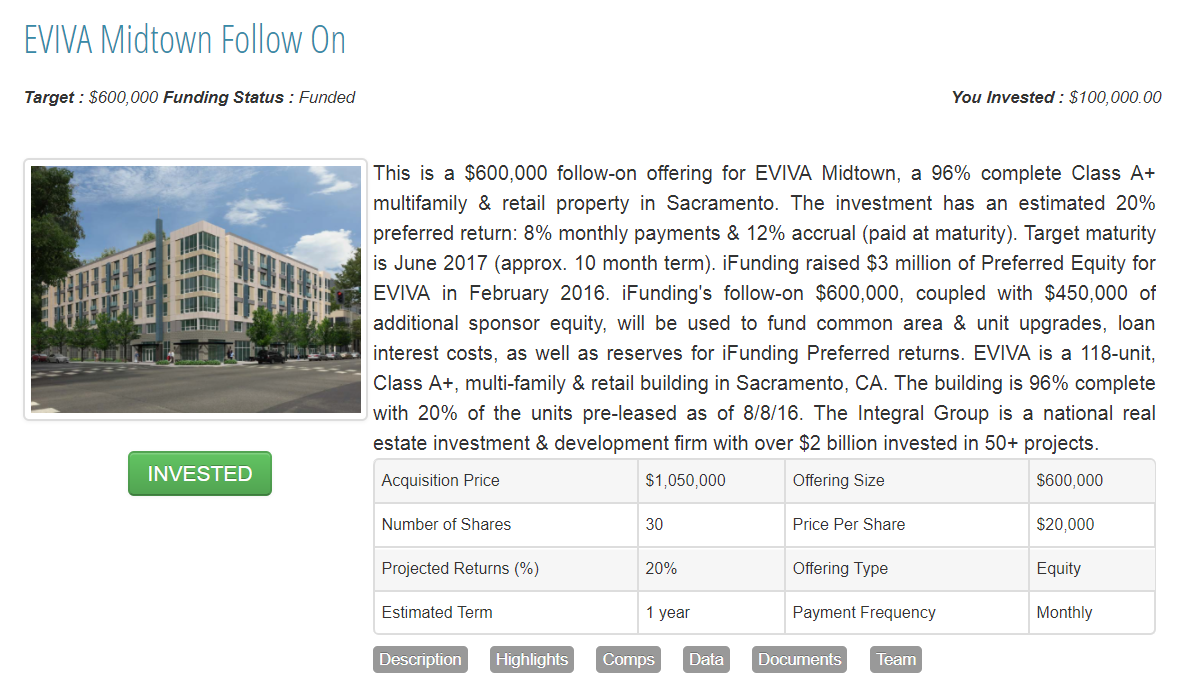 Distribution
On 9/1/17, JAZCO Property Management announced that the EVIVA Midtown project paid off in full and expect to distribute the funds in the following week. Investors received repayment of principal and accrued interest on 9/7/17. The project has completed in Jul 2017, but it took an additional month to close the sale. The total term ended up being nearly 12 months. I received a total of $18,860 over 366 days, for the internal rate of return of 19.45%.