Summary
My 1st investment into commercial litigation crowdfunding has reached finality.
It has been 640 days from the time of capital commitment to the distribution, or 626 days from disbursement of funds to the plaintiff.
The investment has generated 1.00x MOIC and 0.00% XIRR.
Funding
In March 2017, LexShares opened a new investment opportunity.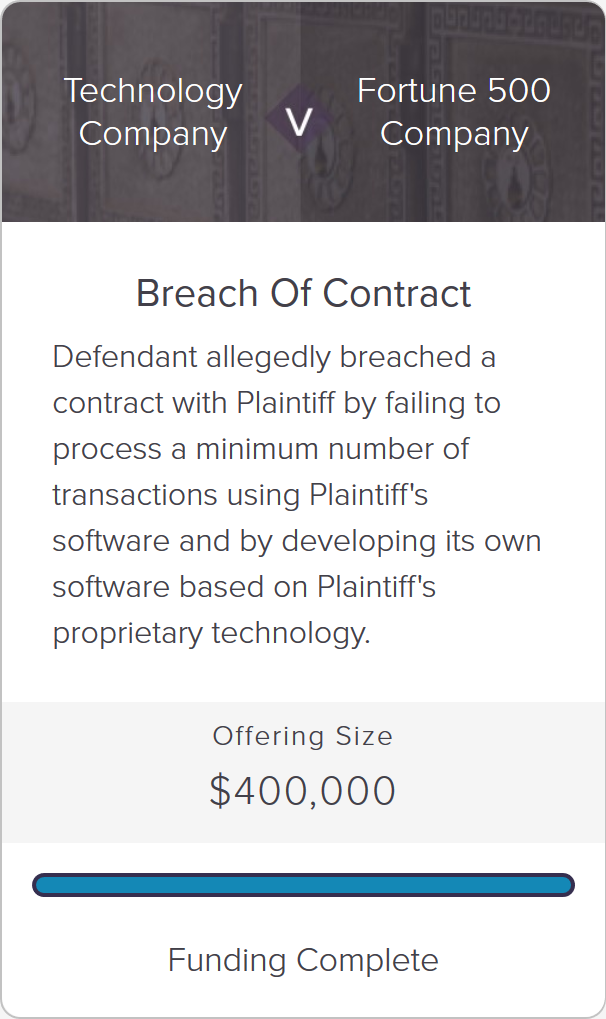 Projected net return was:
80% in the first 12 months (0-12)
Additional 40% every 6 months thereafter up to 48 months (12-48)
I committed to the case on 3/3/17. LexShares debited my commitment via ACH on 3/7/17. LexShares disbursed funds to the plaintiff on 3/21/17.
Distribution
The case was resolved earlier through an out-of-court settlement among the parties in November 2018.

LexShares distributed the payment via ACH on 12/6/18. I received the payment on 12/7/18.

This came as a positive surprise. I was mentally prepared to lose all because this case was not going well.