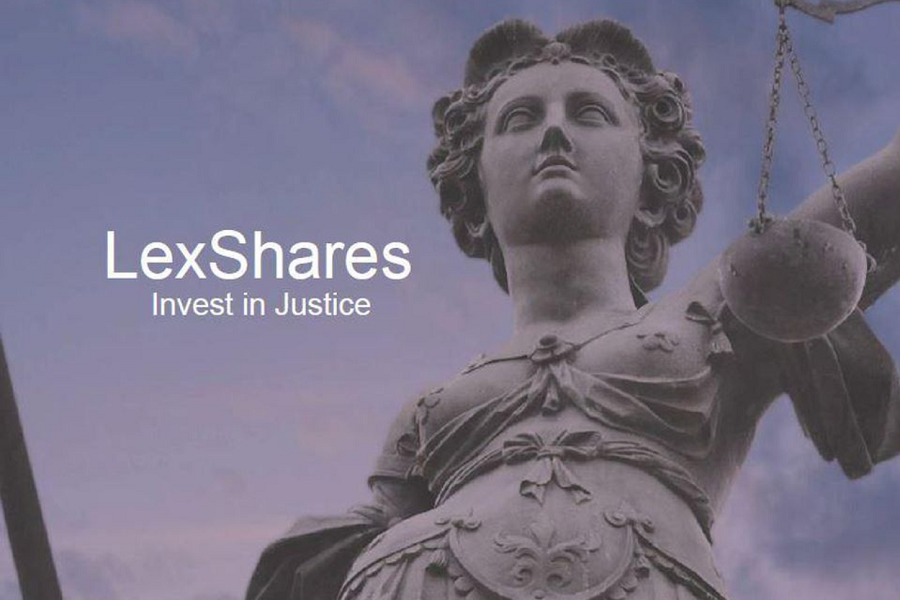 Summary
My 1st investment into commercial litigation crowdfunding has reached finality.
It has been 640 days from the time of an ACH transfer to the distribution.
The investment has returned the principal with no profit.
Key Events
| Date | Cashflows | Description |
| --- | --- | --- |
| Mar 3, 2017 | | New Investment Opportunity – $400K |
| Mar 3, 2017 | | Capital Commitment – $10K |
| Mar 7, 2017 | ($10,000) | Deposit via ACH |
| Mar 21, 2017 | | Capital Disbursement |
| Nov 20, 2018 | | Settlement |
| Dec 6, 2018 | | Distribution of Proceeds via ACH |
| Dec 7, 2018 | $10,000 | Payment Received |
Backstory
This was my first litigation funding investment. I signed up on the platform in the middle of February 2017. There were no new offerings for 3 weeks. While waiting for a new case to pop up, I studied more about the common types of business litigation cases and the types of investments the platform offered in the past. I liked contract disputes, which sounded straightforward enough compared to whistleblower or infringement cases.
Funding
In March 2017, LexShares posted a breach of contract case. I invested a very small amount as I did not have much cash on hand. I usually keep my cash balance very low to minimize cash drag in the portfolio. My money was still tied up in the hedge fund and I was not ready to make a large commitment.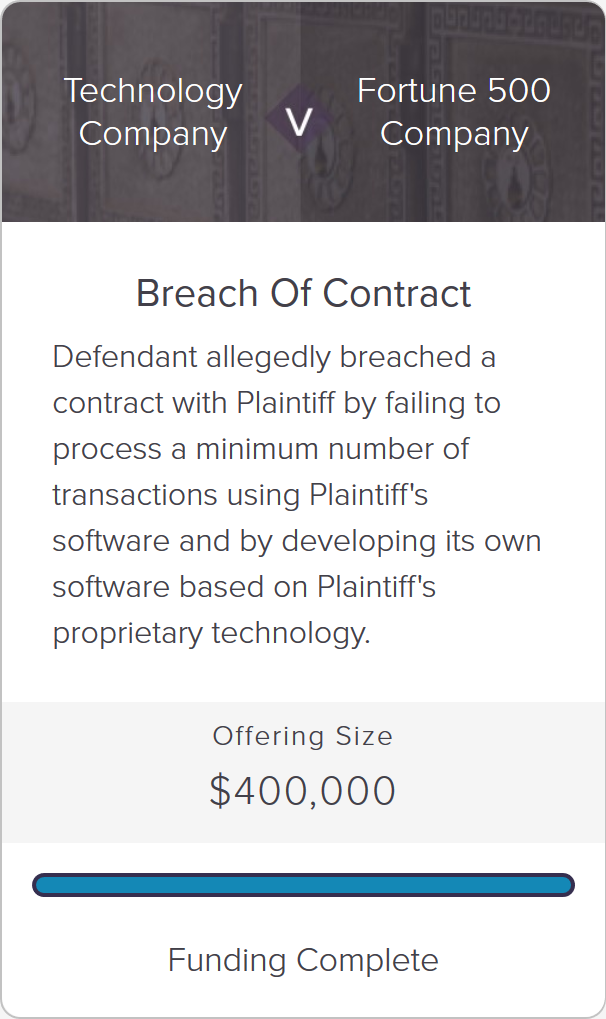 Resolution
The case was settled outside of court before proceeding to trial. This case was impaired because the testimony of an expert witness from the plaintiff was compromised. Due to lack of necessary expert evidence, the plaintiff decided to settle for a reduced amount instead of taking the case to trial with an outsized risk of complete loss. I knew this case was not progressing as favorably for us, and I expected to lose my entire investment. I was pleasantly surprised by this outcome.